Click on the graphic below to read the June, 2023 Outskirts Press Author Spotlight about John's successes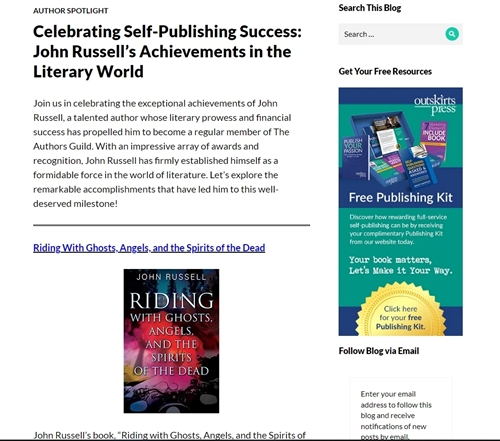 "John's books provide a unique perspective on the psychic and paranormal realms." —
George Noory,
Host: Coast to Coast AM
"I'll tell you right up front that
20 Ways to Increase Your Psychic Abilities
has me totally engrossed. Your writing is superb, and completely understandable. As far as I am concerned I think this could very well be THE textbook to help folks expand their psychic abilities, and really enjoy the learning process." —
Jeanne Staso
"
In 20 Ways to Increase Your Psychic Abilities,
John offers guidance for any who look to broaden their spectrum of understanding. John presents a straightforward and eye-opening approach to unleashing your psychic potential. As he says, '...like all things, practice and consistency is key.' You will find him to be an inspiration as I have for the years I have known him. And, even though you may not have the chance to meet John personally, through his books and his words, you will find in him, as I did, a true friend." —
JV Johnson,
Host: Paranormal Reality TV; Paranormal IRL; Beyond Reality; The Independence Gang
"I am an avid reader and I know a well written book when I see one. When it comes to the paranormal you obviously know your stuff. It comes across in your writing. You have a knack of being able to present your material in such a way that a lay person can readily understand it. I was very impressed with your writing." —
Mike "Doc" Staso
"Creative and practical ways to help you develop your skills! Just when you think John has tapped the well, he comes out with another compelling book. Having known, worked, and read with John for years, these are the practical exercises that can help you develop your nascent abilities, told in John's inimitable Texas style. Highly recommended." —
James Mullen
5-Star Review from Readers' Favorite!
"Author John Russell's 20 Ways to Increase Your Psychic Abilities is a work of non-fiction in the supernatural, spiritual, and advice and guidance subgenres. It is suitable for the general adult reading audience. In this interesting and insightful work, the author offers practical guidance and step-by-step instructions for developing and enhancing psychic skills. From learning psychometry to interpreting dreams, reading Tarot cards, conducting séances, practicing candle magic, creating amulets and talismans, to healing and communicating with spirit voices, this book covers a wide range of techniques. The author, an internationally known professional psychic with over 50 years of experience, provides accessible insights for both beginners and those with existing psychic knowledge.
"Author John Russell's approach emphasizes practice and consistency to unlock one's psychic potential, and he offers a highly engaging work filled with real-world examples and advice to apply psychic abilities for personal growth and helping others. Reading about his experiences and advice is sure to provide a captivating journey into the realm of psychic development for believers everywhere. The work is presented with a fantastically engaging narrative tone, and Russell's expertise and genuine desire to share his knowledge shine through. I found it so interesting to delve into the world of a professional, credible psychic and see the world through their eyes, which is so accessible in a narrative filled with such engaging personality and drive. Overall, I would certainly recommend 20 Ways to Increase Your Psychic Abilities for anyone with an interest in the world of psychic techniques to better understand the process and their potential abilities." — Reviewed by
K.C. Finn for Readers' Favorite
5-Star Review from The Book Commentary
"
20 Ways to Increase Your Psychic Abilities
by John Russell is a book for readers who want to understand how psychic powers work and who are looking for techniques to develop and enhance their psychic abilities. The author writes about a wide range of topics and techniques, from psychometry, dream interpretation, scrying, tarot cards reading, séances, amulets and talismans, cloud busting, healing to generating psychic energy.
"This book gives readers powerful insights into the power that resides within them and the tools to take control of that power. I have read Lobsang Rampa with a lot of interest, but John Russell's book articulates the psychic concepts with unwonted clarity, showing readers a systematic path to take to harness their psychic abilities. He writes in beautiful prose and with such limpidity as to make the connection with readers easy and certain. The author delivers the messages in this book in a tone that is strong and a voice that is confident and irresistible. Readers will learn to read tarot cards, interpret dreams, conduct their own séance sessions, attract the right people to their lives, and a lot more.
20 Ways to Increase Your Psychic Abilities
is an intelligently delivered self-help book with a message that will transform the inner world of readers. It is thoughtful and littered with insightful and eye-opening passages." — Reviewed by
Matthew Novak for The Book Commentary
5-Star Review from Shey Saints Reviews
20 Ways to Increase Your Psychic Abilities is an occult guidebook by John Russell. As a professional psychic who has provided psychic readings for clients in over 40 countries, he was frequently asked how one can develop psychic abilities. This is his response to those requests. It's a book that would help anyone increase their own psychic powers and apply it in practical ways for a better life.
Review
"My favorite chapters are Dream Interpretation and Guardian Angels. I've always been curious about why I always dream and what those dreams mean. They seem so real because the emotion I felt in that dream would linger after I woke up but would instantly be forgotten. I'll try to take John's advice by writing a dream journal so I can analyze them when needed. I also believe in guardian angels and have experiences of somehow being saved from making wrong decisions without knowing the logic behind it.
"Overall, I'm giving this book 5 out of 5 stars. It was very informative and enlightening. This book made me feel normal for believing in things that many people don't believe in simply because they are beyond the laws of nature. I recommend this book to readers who have interest in the supernatural. It doesn't necessarily have to be limited to people with psychic abilities. It can also be for the curious ones." —
Shey Saints Reviews
"Finished the book a few days ago. So many topics but there are things I appreciated about this book: mainly it took away the fear I had in developing my psychic abilities. I have had experiences in many of the topics you covered. I couldn't really discuss things with people for fear of them looking side-eyed at me. Be that as it may, I also was very appreciative of the step by step ways to continue in my learning. I also have to share...one of the topics you discussed was learning about plants having reactions to stimuli. It is called The Baxter Effect. I did this as a science project in college. It was an eye opener regarding how nature is interactive. (My daughter also did this experiment in high school without even knowing I had done this in college...small world.) Can't wait until your 4th book!" —
Deb Halpin Brophy
"The author made the topics very understandable and easy to follow in developing your abilities. He also took away the mystery to do so. Lots of logic and I enjoyed reading how you didn't have to jump through hoops and speak mysterious words to communicate your wishes. I also appreciated the author stating many times to thank your guides for protection. Looking forward to his next book." —
Holly
"I'm really enjoying the book. It's taking me a little longer to read because I'm finding myself immersed and re-reading chapters to fully understand some of what you are saying. Which is different from your other books which I couldn't put down and read cover to cover due to the nature of the storytelling (vs. education). This feels more like a 'textbook' and I'm soaking it in, but thoroughly enjoying it." —
Barnaby Mortensen
"20 Ways to Increase Your Psychic Abilities
is a very interesting book. It's easy to read and filled with practical guidance to get one started immediately. Within twenty minutes of receiving my book, I had paper and pen in hand, charting my way towards some of my future goals. I feel confident with the information at hand, and excited to learn of other possibilities in the psychic realm. I highly recommend this book to people with a curiosity about metaphysical studies, which is helpful to honing their skills." —
Johannes Schwarz




All titles by John Russell
Click on the book covers for more info or to purchase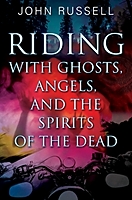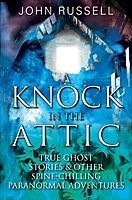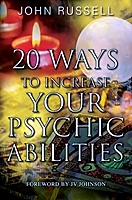 Coming in 2024! John's new book: The Crying Tree and the Magic Rock
---

Would you like a personalized, autographed copy?
click on the book cover below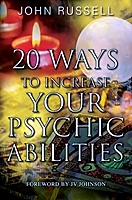 ---


Contact the Author for interviews, book signings, etc:

Call John at: (352) 304-8285

or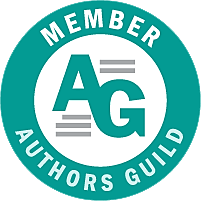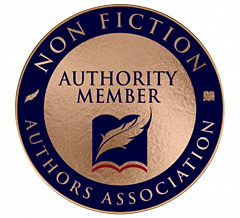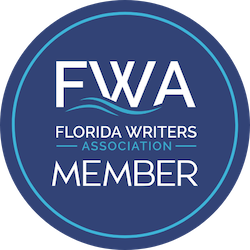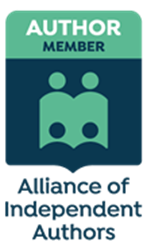 ---
READ INTERVIEWS WITH AUTHOR JOHN RUSSELL — click the links below: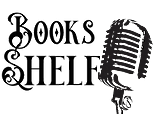 ---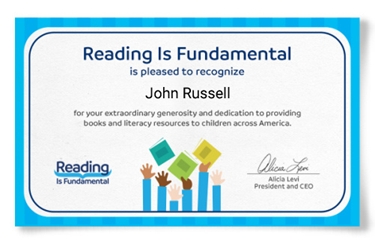 ---